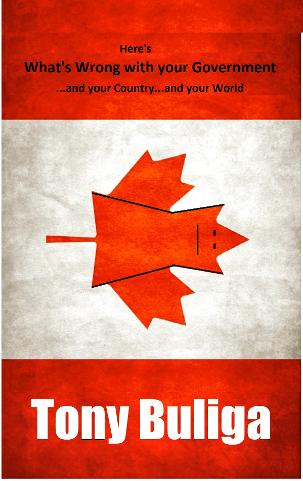 We've Seen It All is our first book. It is now available for purchase from T&L Tax for $15. *** SOLD OUT *** Available online only

We finally decided to publish our first book (October 2011) based on our experience with the Canada Revenue Agency over the years. While a lot of our work deals with the CRA, contact with them is not always satisfactory.

This book details some of the daily fights we have with our taxman for your benefit. It is also filled with information, stories, and humourous anecdotes.
Everyone should read this book. Everyone should know the behind-the-scenes workings of CRA. It is very telling and should give you a better insight into the workings of our government overall. One of the first comments we received was that "every Canadian NEEDS to read this book".

If you would like to purchase this book by mail, please contact us by phone or email on our contact page here. It is NOW available in the T&L office in paperback. SOLD OUT ....we are working on getting more in so keep checking.

OTHER WAYS TO GET IT
Hardcopy PRINT versions AVAILABLE NOW on Amazon.com (click)

An electronic version for Kindle is available now for $6. Click Amazon to see this version.
Click Smashwords to purchase for e-reader or PC for $6.
Also now on Apple Store (click) available for iPhone, iPad, iPod touch, or your computer through iTunes.
Click HERE to find the book for your Kobo e-reader.
For Sony store version click HERE,
If you have a Nook e-reader click Barnes & Noble/Nook to find one.
You can also find it via websites Diesel and Scrollmotion.